Santa Teresa in Costa Rica is a destination you won't easily forget. You won't find a relaxed vibe like this in many other places around the world. What makes Santa Teresa even more delightful are its beautiful hotels. Santa Teresa boasts a number of incredibly beautiful and unique hotels that make your time in this charming surf village by the Pacific Ocean even better. We've searched for the finest hotels and have compiled a list of four top choices for you. Each hotel in this list has its own special qualities.
Tip: We mention a 'starting price' because hotel prices greatly depend on when you book and the season you plan to stay in. As Santa Teresa is rapidly gaining popularity, the best and most enjoyable hostels and hotels get booked up quickly. That's why we recommend booking your hostel or hotel as early as possible. We link to Booking.com because here you can often cancel for free up to a few days before your stay. This way, you have the flexibility to change your plans if needed while still having the assurance of a good hotel.
Lua Villas

At Lua Villas, you can expect a delightful experience. You'll stay in an incredibly beautiful bungalow with a kitchen, outdoor shower, spacious balcony, and comfortable bed. The bungalows are surrounded by a beautiful garden, and there's a yoga deck where yoga classes are offered. It's slightly outside Santa Teresa, but if you have a rental car, you can reach it in about 15 minutes. Lua Villas is located by the stunning Hermosa Beach. Are you a surfer? The waves at Hermosa Beach are fantastic!
Double room starting at $93
More Information
Canaima Chill House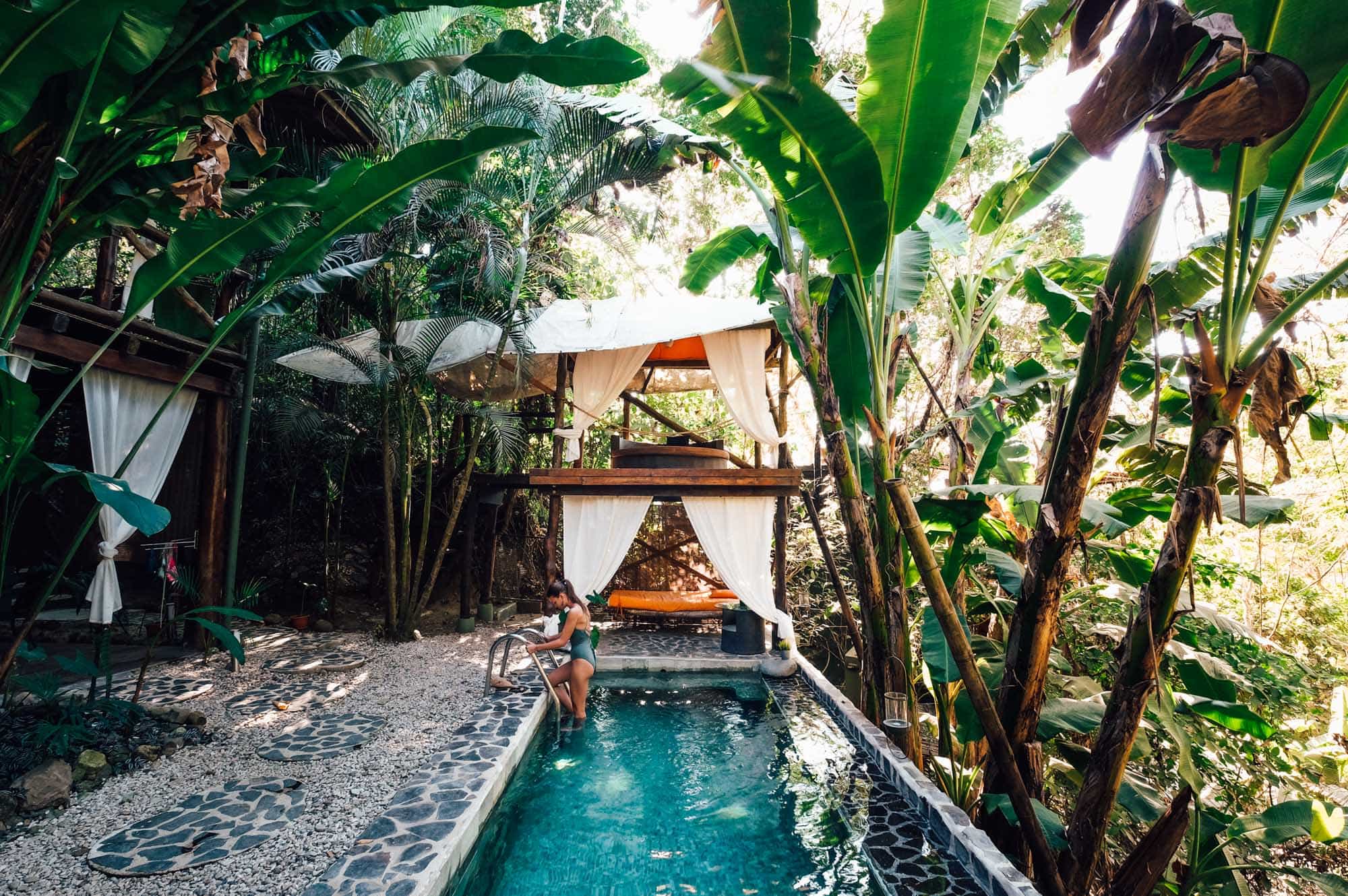 Canaima Chill House is also a small paradise in Santa Teresa. This beautiful hotel is tucked away in the jungle, and when we were there, we saw a whole group of howler monkeys swinging through the trees! There's a nice pool and even a jacuzzi. A major advantage is its central location to restaurants and the beach, yet it's away from the busyness. Keep in mind that it's on a hill, and you'll need a 4×4 to reach the hotel. The final part of the road to the hotel is quite steep.
Double room starting at $101
More Information
Santa Teresa Surf Vista Villas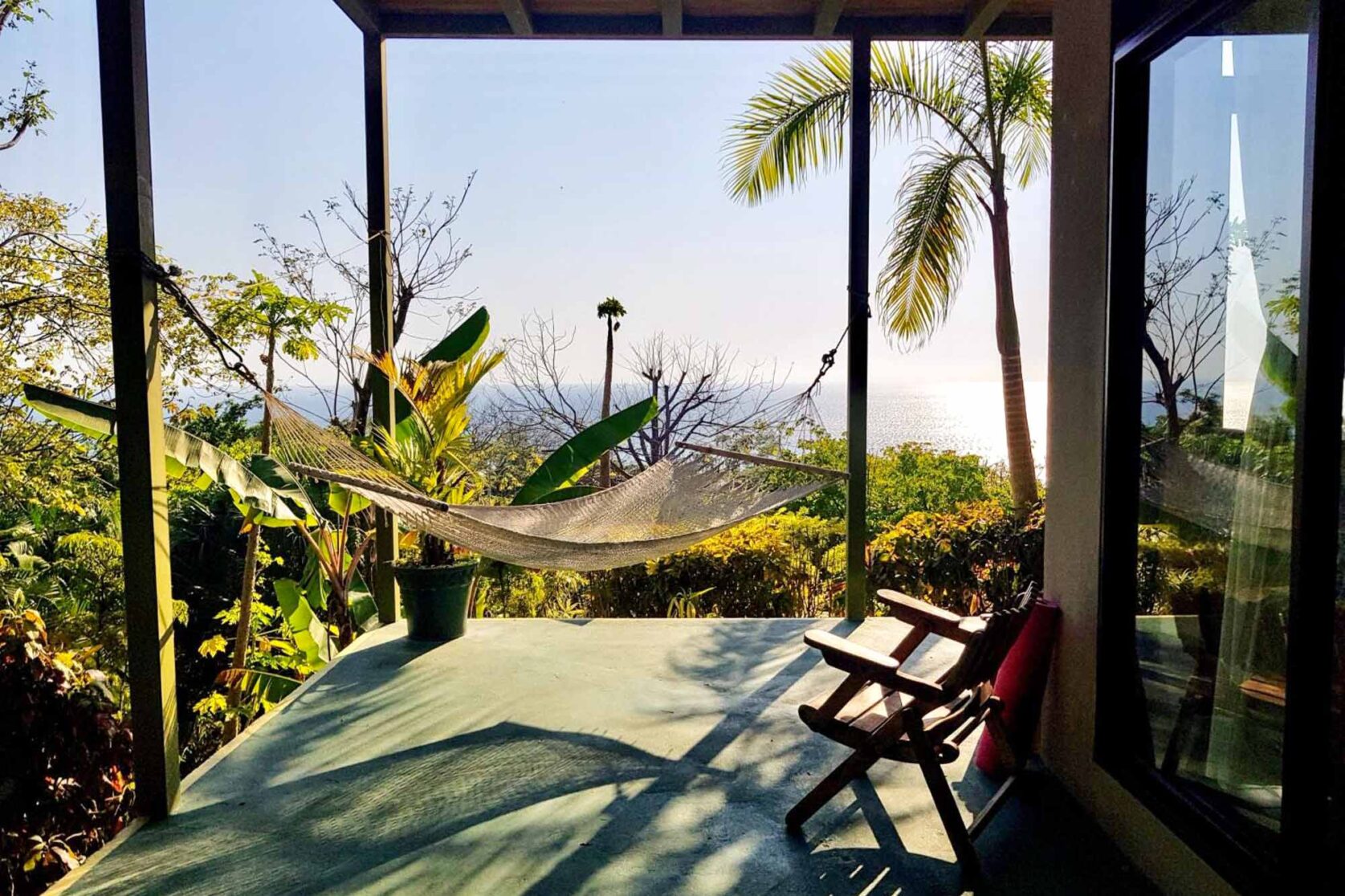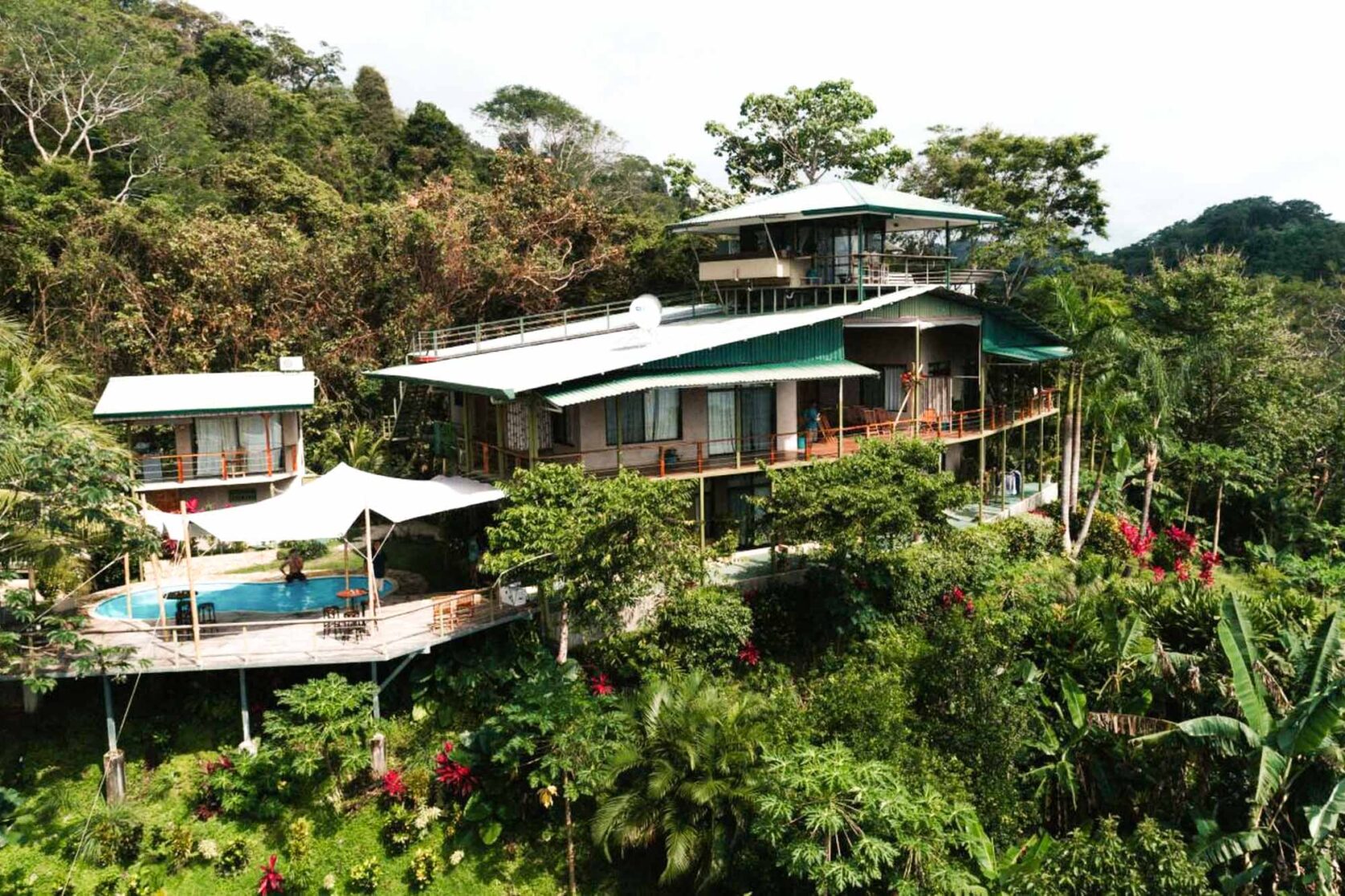 If you stay at Santa Teresa Surf Vista Villas, you can enjoy a phenomenal view. The hotel is situated a bit higher, providing you with a panoramic view of the jungle and the ocean. Both the pool area and the rooms offer incredible vistas. Especially during sunset, when the sky turns orange and purple, it's breathtaking. The comfort of this hotel is also top-notch. You'll stay in a spacious room with air conditioning, a comfy bed, an outdoor kitchen, and a large balcony. It's pure enjoyment here!
Double room starting at $79
More Information
Salty Enthusiasts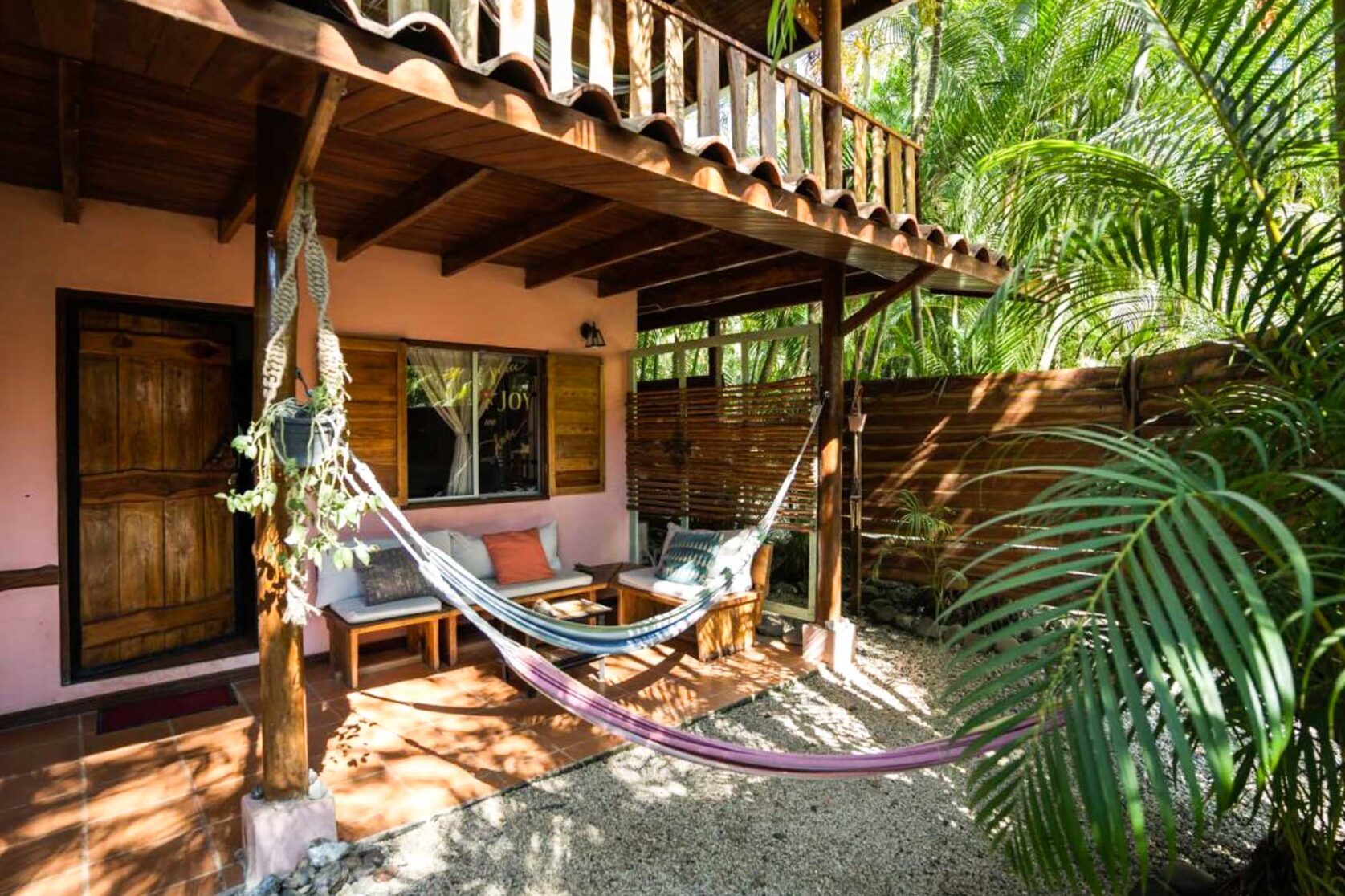 For an accommodation at a reasonable price, you should check out Salty Enthusiasts. The place exudes a very relaxed and friendly atmosphere, mainly created by the lovely staff. Natural materials have been used extensively, and cozy seating spots are scattered all around. There's a spacious communal kitchen, and the location is very central in Santa Teresa.
Double room starting at $53 | Dorm $20
More Information
What to Do in Santa Teresa?
Have you already read our article with tips for Santa Teresa? Here, you'll find out about all the activities, the best hotspots, and where to enjoy delicious meals.