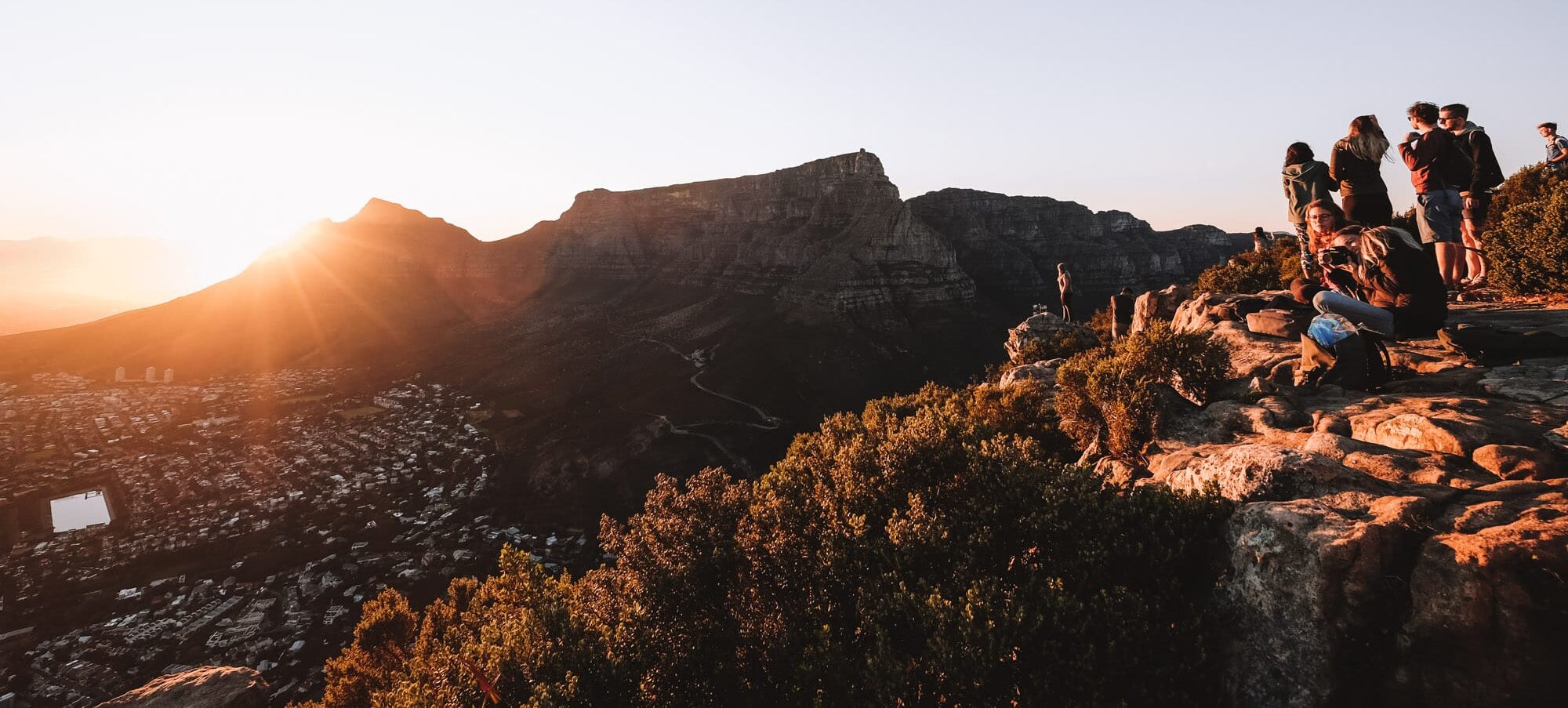 Where to stay in Cape Town? These are the best neighborhoods!
Where to stay in Cape Town? That's a good question when you have this world-class city on your itinerary. It's important to choose a good neighborhood to stay in because there are significant differences between them. We have explored the three most charming neighborhoods to stay in Cape Town. In this article, we discuss the differences between these neighborhoods so that you can easily make a choice that suits you. All three neighborhoods are safe and centrally located in relation to the attractions in Cape Town. Moreover, you'll find plenty of restaurants, cafes, and delightful hotels. For each neighborhood, we have also included some excellent hotel recommendations. With these tips, you'll make the most out of your visit to Cape Town!
Tip: Since Cape Town is a highly popular destination, there is a good chance that the best hotels are booked well in advance. Therefore, it's wise to book your hotel as early as possible, especially if you want to stay in one of these popular hotels.
The Greenest Neighborhood in Cape Town: Gardens
The Gardens neighborhood is a very popular choice for staying in Cape Town. This is because it is safe and centrally located. It sits at the foot of Table Mountain, offering many hotels with breathtaking views. From this neighborhood, multiple hiking trails start towards both Lions Head and Table Mountain. It is, therefore, the perfect neighborhood to stay in if you plan to explore these mountains. Kloof Street is a well-known street in the Gardens neighborhood, lined with numerous dining options, shops, and a lively atmosphere. Kloof Street leads into Long Street, a renowned street in the City Bowl neighborhood, the last neighborhood on this list.
Our Favorite Hotels in the Gardens Neighborhood

Kloof Street Hotel
At Kloof Street Hotel, you can expect a delightful stay. This hotel offers beautiful views of Cape Town and its surroundings. On the rooftop (with a view of Table Mountain!), you can take a dip in the pool, relax on a sunbed, and enjoy a delicious breakfast in the morning. If you're traveling with a rental car, you can park it in a private garage here.
Double room starting at $75

Villa Viva Cape Town
For a cozy stay, Villa Viva is the place to be. This lovely guesthouse is run by incredibly kind people who go above and beyond to make your stay enjoyable. There is a swimming pool, and in the morning, you'll be treated to a delicious breakfast. Villa Viva is affiliated with an organization dedicated to providing clean drinking water for everyone. By staying here, you're also supporting this cause!
Double room starting at $45 | Dorm $20
One of the Most Beautiful Neighborhoods in Cape Town: Sea Point
The Sea Point neighborhood is nestled between the ocean and Signal Hill (an extension of Lion's Head), making its location incredibly beautiful. Because the neighborhood is along the coast, you'll experience the ultimate holiday feeling and won't feel like you're in a bustling city. Not only is the location remarkable, but the atmosphere in Sea Point is also fantastic. There's a long promenade where you can enjoy the beautiful view, especially during sunset. It's bustling with joggers, skaters, cyclists, and walkers.
Our Favorite Hotels in the Sea Point Neighborhood

Leeuwenzee Guesthouse
You won't find a better hotel in this price range in the Sea Point neighborhood. At Leeuwenzee Guesthouse, you'll stay in a comfortable room with a kitchenette, air conditioning, and a wonderfully soft bed. Hostess Janet and the staff will warmly welcome you and make you feel at home in no time.
Double room starting at $50

Pineapple House
Pineapple House is a charming boutique hotel where you can expect a fantastic stay. The colorful interior is impeccable, with delightful corners, patterns, and accessories throughout. Each room is unique, with its own style, and some rooms even offer breathtaking views!
Double room starting at $130
The Center of Cape Town: City Bowl
The heart of downtown Cape Town is the City Bowl neighborhood. This vibrant district is always bustling with activity and is a melting pot of cultures. It's teeming with restaurants, trendy coffee shops, food markets, and street vendors. Long Street and Bree Street are well-known streets in City Bowl. Like in many global cities, there are also beggars and homeless people in downtown Cape Town, which may make some people feel a bit uneasy. However, we personally did not feel unsafe in this neighborhood. In the evening, it's advisable to take an Uber for longer distances.
Our Favorite Hotels in the City Bowl Neighborhood

Urban Oasis Aparthotel
If you're looking for luxury at an affordable price, Urban Oasis Aparthotel is the perfect choice. This hotel is located just a few streets away from Long Street. You'll stay in a modern loft, studio, or apartment, all equipped with a washing machine, excellent air conditioning, a kitchen, and a comfortable bed.
Double room starting at $55

Old Bank
Old Bank is a unique hotel in Cape Town. It is located in a beautiful building that was originally a bank, dating back around 120 years. The authentic details have been well preserved during the renovation. The rooms are spacious, the bathrooms are modern, and the staff is incredibly helpful.
Double room starting at $80
The 11 Best Things to Do in Cape Town